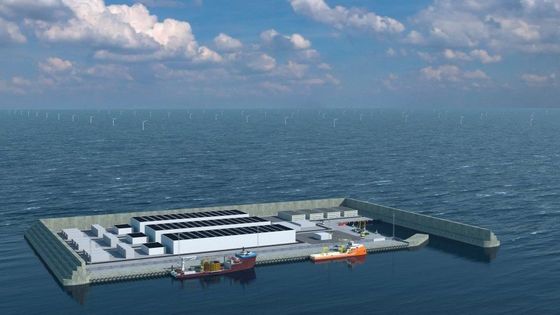 Welcome to Thomas Insights — every day, we publish the latest news and analysis to keep our readers up to date on what's happening in industry. Sign up here to get the day's top stories delivered straight to your inbox.
The Volvo Car University, officials said, comprises 89,000 square-feet and will provide "industry-leading training" as the company prepares to transition to the full electrification of its vehicle lineup. The center also houses a leadership program created in partnership with the Yale School of Management at Yale University.
This past spring, we brought you news of a company out of Spain called Zero 2 Infinity that had impending plans to take tourists to the brink of space via a giant helium balloon. And while this endeavor is still in its testing stage, there's another company out of the U.S. with a similar business model, and recent announcements suggest they may be first to market.
"This investment continues to strengthen our competitive advantage in manufacturing and technology and is part of our long-term capacity planning," Texas Instruments CEO Rich Templeton said in a press release. 
Many people view their pets as part of the family and they spend quite a bit of money to make sure they are healthy, comfortable, and well taken care of. With birth rates continuing to drop for the sixth year in a row — a 4% decline in 2020 from 2019 — more millennials are turning toward pets for companionship. 
The construction project looks set to be the largest in Denmark's history, with an estimated cost of $34 billion. The island will be the size of 18 soccer pitches and eventually be capable of producing 10 GW — almost 1.5 times Denmark's current energy needs. This means the hub will also be able to provide neighboring European countries with energy and excess electricity can be stored in the island's large batteries to be used when demand increases.
"Planning and scheduling is all about figuring out what needs to be built, when it needs to be built, and how it needs to be built. It is the heart of the manufacturing operation. And to this day, most Fortune 500 manufacturers are using low-tech, manual methods like Excel to manage this critical function for their entire global operation," says Alex Shapoval, Optessa's product marketing manager.
Headquartered in California, Rosendin is one of the largest electrical contractors in the United States. But while the firm's focus on recruiting and retaining women is particularly unique for the construction sector, "it's just the way that people live and coexist within Rosendin," says Senior Safety Manager of East Coast Renewables Alison Elwell. 
The company plans to spend $100 million in a project that will add a new production line and expand its existing line at its plant in Gaffney. The move will boost that factory's output of frozen food entrees under the Stouffer's and Lean Cuisine brands. The Gaffney plant has been in operation since 1980.
Image Credit: Danish Energy Agency
3D Printing Could Take Aviation to New HeightsNext Story »
More from Industry Trends
>>> ad: Don't Miss Today's BEST Amazon Deals!
Originally Appeared Here