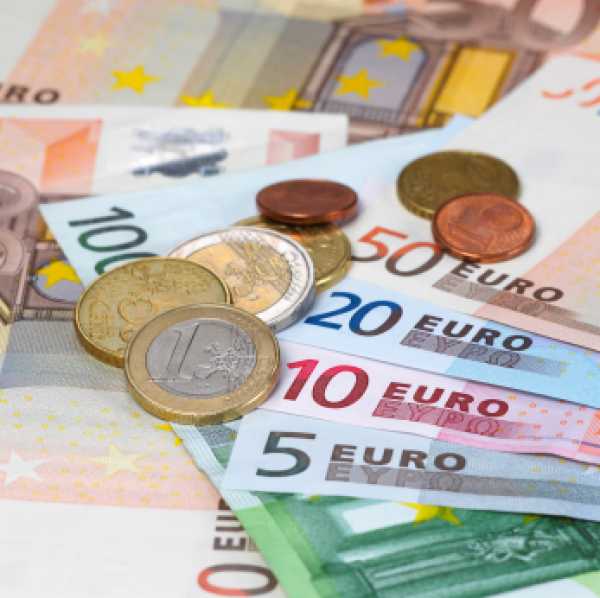 The Euro is edging higher against the U.S. Dollar on Wednesday even though a U.S. private job growth report came in more than double expectations, likely increasing the chances of an earlier-than-expected Federal Reserve rate hike.
Lower Treasury yields are also contributing to the greenback's weakness against the single-currency as traders await the release of the minutes from the Federal Reserve's December meeting due to be published later in the day.
Traders also seemed to shrug off a report that showed the Euro Zone's economic recovery stuttered in December as a renewed wave of COVID-19 infections curtailed growth in the bloc's dominant service industry.
At 14:19 GMT, the EUR/USD is trading 1.1329, up 0.0042 or +0.38%. On Tuesday, the Invesco CurrencyShares Euro Trust ETF (FXE) settled at $104.89, down $0.10 or -0.10%.
In U.S. economic news, payroll processing firm ADP reported that private job growth totaled 807,000 for the month, well ahead of the Dow Jones estimate for 375,000 and the November gain of 505,000. The November total was revised lower from the initially reported 534,000.
Additionally, the minutes from the Fed's December meeting, due to be published at 1900 GMT, could underscore U.S. policymakers' newfound sensitivity to inflation and their readiness to act.
Daily Swing Chart Technical Analysis
The main trend is down according to the daily swing chart. A trade through 1.1386 will change the main trend to up. A move through 1.1272 will signal a resumption of the downtrend.
The minor range is 1.1386 to 1.1272. The EUR/USD is currently testing its retracement zone at 1.1329 to 1.1343.
On the downside, the major support is a long-term Fibonacci level at 1.1291. This is followed by a short-term Fibonacci level at 1.1262.
On the upside, the nearest resistance is a short-term 50% level at 1.1397.
Daily Swing Chart Technical Forecast
The direction of the EUR/USD into the close on Wednesday is likely to be determined by trader reaction to 1.1329 and 1.1343.
Bullish Scenario
A sustained move over 1.1343 will indicate the presence of buyers. If this creates enough upside momentum then look for the move to extend into 1.1386, followed by 1.1397.
Bearish Scenario
A sustained move under 1.1329 will signal the presence of sellers. If this move generates enough downside momentum then look for the selling to possibly extend into 1.1291, followed closely by 1.1272 and 1.1262.
>>> ad: Don't Miss Today's BEST Amazon Deals!
Originally Appeared Here