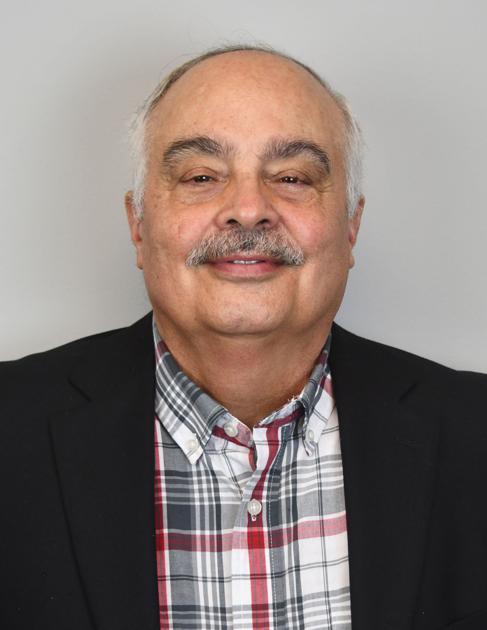 I don't know how many people have been watching the 2020 Olympic Games now taking place in Tokyo, Japan, but I hope everyone has been watching at least some of the events. The Olympics were supposed to be held last year but were delayed by the COVID-19 pandemic which still persists. We owe the Japanese government and the Japanese people a debt of gratitude for pulling off these Games under such difficult circumstances. Some polls show that Americans are less interested in the Olympics than they used to be. If true, it's understandable. Non-viewers are missing out a golden opportunity to be joyful, excited and positive again.
Watching the amazing U.S. athletes compete at these Games instills a feeling of patriotism – fills us with pride – at what they have accomplished. The U.S. athletes have been outstanding. Once again, the U.S. has the most medals of any country. However, even the athletes who do not win a gold, silver or bronze medals are champions.
An Olympic athlete already is a champion. Those of us who have never come close to being an Olympian probably cannot imagine all the time, effort, self-discipline and sacrifice required to compete at that level.
I heard one American Olympian say that although each of us wants to win, we cheer on our teammates to do their very best, even if it means them doing better than we did.
Without exception, all the athletes have shown respect and good sportsmanship toward the athletes of other nations.
A New York Times columnist recently asked, "What if we humans just can't get along with each other any more?" Judging by the individuals competing in Japan, the answer is yes, we can.
American gymnast Simone Biles also has set a good example. A 2016 Olympic champion, Biles precipitiously withdrew from a couple events this year and was roughly criticized for it. However, gymnastics is one of the more dangerous sports. Unless a gymnast's heart and mind are in sync with her body, she could be seriously injured. It is important for everyone to know their limitations. Biles' exit paved the way for a new American Olympic gymnastics champion: Suni Lee, the granddaughter of Asian immigrants.
Similarly, it is important for the U.S. to know the limitations of its military power. It is futile, possibly disastrous, to dispatch American troops for nation-building in Afghanistan, Iraq, Syria or elsewhere. It can't be done.
Likewise, increasing U.S. military spending, as some members of Congress are advocating, would divert resources away from serious domestic problems. We should build on the successes, respect and "can-do" spirit of the Olympics to achieve our goals here at home. Congress, our primary democratic institution, has been avoiding the big issues facing our country for quite some time.
What are the big issues, you ask?
First: We must defeat COVID-19 and its variants by making sure that everybody in America and around the world is fully vaccinated.
Second: Congress must pass and send the president a bipartisan infrastructure bill, which is inching toward the finish line.
Third: The U.S. must transition from fossil fuels to safe, renewable energy to prevent droughts, floods, forest fires and save the planet from a global warming/climate change catastrophe.
Fourth: Congress must enact political reforms to end partisan gerrymandering of legislative districts, abolish the Senate filibuster rule and remove unlimited, secret money from political campaigns. Congress must also make economic reforms including raising the minimum wage to $15 per hour by 2025 and closing the loopholes that enable the rich and big corporations to avoid paying taxes.
Fifth: America still needs affordable health care, Medicare for all.
Sixth: Government at all levels must address the problems of homelessness and violence in our society.
Sevent: The U.S. must stay out of unnecessary foeign wars.
When you avoid facing problems, they usually don't go away. They only get bigger over time. However, our government is showing some signs of life recently. We have to get our representatives and senators to stop being obstructionists and compromise their differences to get things done.
We should all tell the truth, and demand that andidates and elected officials tell the truth. That's the only way to restore trust in our democracy.
>>> ad: Don't Miss Today's BEST Amazon Deals!
Originally Appeared Here