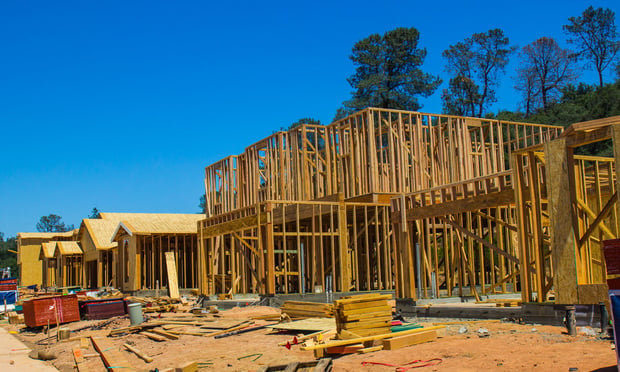 Residential real estate developer, owner, and operator Core Spaces is looking to capitalize on the affordability challenges in the US housing market and changes in lifestyle preferences that are driving demand for single family rentals.
And so it has joined with Harrison Street to bring its "progressive design and hospitality-driven approach" in an effort to differentiate its build-to-rent communities in the crowded and growing single-family rental market.
Harrison Street is a leading investment management firm exclusively focused on alternative real assets. The joint venture will invest up to $1.5 billion for the development and acquisition of BTR communities in major growth metropolitan areas across the US.
The partnership will pursue investments in purpose-built communities located in high-growth suburban markets backed by strong demand drivers, such as top-tier school districts. The JV's BTR pipeline currently represents approximately $2.5 billion in total capital and over 6,500 units in markets such as Austin, Denver, Dallas, Orlando, and Nashville.
To date, Harrison Street and Core Spaces have nine committed BTR developments in various stages of development. They have also partnered before on student housing transactions at several US universities.
Observers say the two companies have mapped out a winning strategy for the current market.
"The Harrison Street and Core Spaces joint venture is "going after some of the hottest markets out there" today for developing single-family build-to-rent communities, Kori Covrigaru, co-founder and CEO of PlanOmatic, tells GlobeSt.com.
"They are well-positioned with their diversification strategy because at some point a particular product or market will rise as the ideal return on investment."
"It is clear that developers and investors are keen on diversifying not only the product mix they offer but also the markets in which they are positioned. It is certainly a unique approach to mention Austin and Denver in the same sentence as Dallas and Orlando, as these are very different markets."
BTR Supports Affordability, Lack of Inventory
The build-to-rent model for single-family housing responds to both the affordability challenges and lack of inventory, Calvin Schnure, senior vice president, research & analysis at Nareit, tells GlobeSt.com.
"Many households cannot afford to buy a home, but there is limited availability of homes to rent, so the build-to-rent model makes sense," he says.
"These new programs can help address housing needs, but are quite small relative to the size of the overall housing market, with build-to-rent construction measured in the thousands of homes, compared to total new construction of over 1 million in 2021. This compares to a total market of 75 million homes, some 13 million of which are renter-occupied."
Despite that, or perhaps because of it, the build-to-rent industry continues to rapidly expand and shows no indication of slowing down.
"With a heightened demand for more space and flexibility, migration to suburban markets has increased as residents' needs have shifted," Richard Ross, CEO of Quinn Residences tells GlobeSt.com. "We are bullish on these markets in the Southeast, as evidenced by our most recent acquisitions of six communities totaling over 800 homes."
>>> ad: Don't Miss Today's BEST Amazon Deals!
Originally Appeared Here