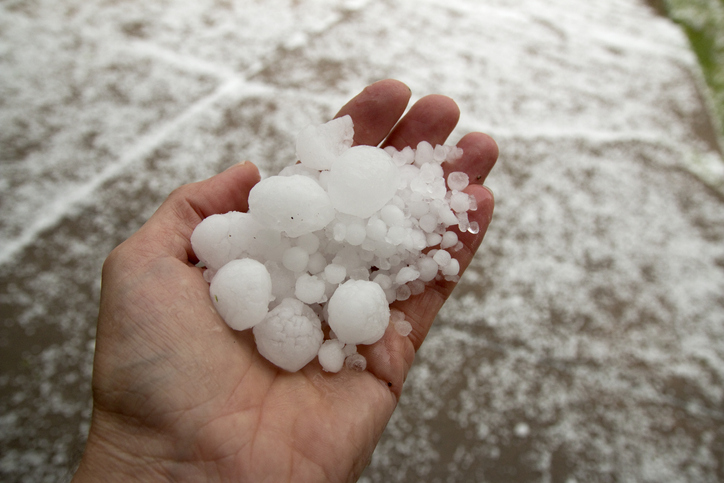 In an effort to protect the vitality of the U.S. housing market against climate change and more frequent weather-related disasters, CoreLogic will be expanding their Hail Protection product, designed by AXA Climate. The product will help businesses recover from financial losses such as property damage or business interruption following a hail storm. 
After a successful launch of the parametric hail product in 2019, AXA Climate is set to bring the solution to condominiums, golf courses and greenhouses, among others. 
Climate change and weather-related disasters have cost the U.S. nearly $18 billion in 2021 alone. Several of these events included episodes of severe hail. Large losses have been occurring each year due to hail and insureds are expecting a harder market with higher deductibles and premiums. 
"AXA Climate constantly strives to streamline its user experience and reduce any potential basis risk in its parametric offers. Working with CoreLogic allows us to do both," added Antoine Denoix, CEO of AXA Climate. "Hail is our starting point, but we see the potential to collaborate further with CoreLogic to support actors engaged in sustainable transitions."
When insureds experience hail events, CoreLogic uses its proprietary technology to capture the event and report maximum hail size at the insured location and the surrounding area. The Hail Verification Report will be the reference in determining if a parametric policy has triggered. Payouts are pre-defined with the insured as a function of maximum hail size in the verification report, so no loss adjustment is needed. 
"CoreLogic is powering AXA Climate to make better decisions in parametric policy through data-driven insights in hail location and severity," said Mick Noland, managing director, CoreLogic. "CoreLogic can help AXA Climate enable shorter cycle times for policyholders, all while helping those policyholders find, buy and protect the homes and businesses they love."
>>> ad: Don't Miss Today's BEST Amazon Deals!
Originally Appeared Here