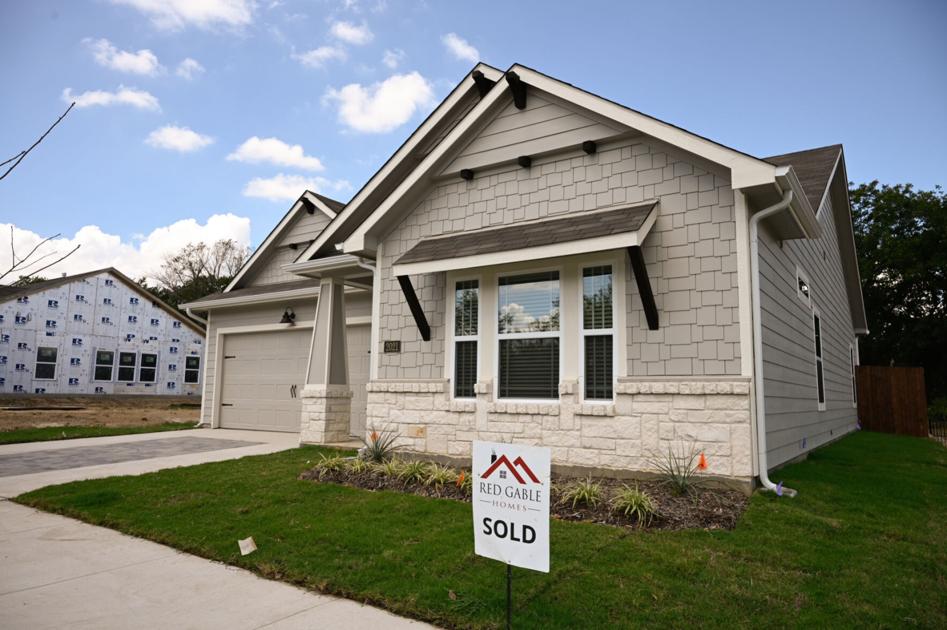 "Given the fundamental factors in place that should support the demand for housing, we believe the effect of the troubles in the subprime sector on the broader housing market will likely be limited, and we do not expect significant spillovers from the subprime market to the rest of the economy or to the financial system. The vast majority of mortgages, including even subprime mortgages, continue to perform well. Past gains in house prices have left most homeowners with significant amounts of home equity, and growth in jobs and incomes should help keep the financial obligations of most households manageable."
— Ben Bernanke, then-chairman of the Federal Reserve, May 2007
The government's official reading on inflation, CPI came in hotter than expected for April. The Consumer Price index soared 0.8% for the month. The rate of inflation for the past year was up 4.2%. This was the highest level of inflation in the past 13 years, on the official government metric known to severely understate actual inflation in the economy. Any fool knows the CPI is a carefully crafted work of fiction which the government uses to justify various policies.
Home prices in the city of Denton are looking like tulip mania. The median price of home in Denton rose 18.3% from last year to a record $320,000. The average home price in Denton was up 22.7% to a record $346,954. Hedonic quality adjustments actually make the situation look worse in this case, because it is. On a price-per-square-foot basis, median and average Denton home prices were up 23.7% and 27.3% respectively in April.
Aaron Layman
Available housing supply in Denton is still sitting at record lows at just over two weeks of inventory. FOMO (fear of missing out) is the only way to describe current buyer behavior in the local market as buyers, investors and speculators are helping to create a feeding frenzy for homes. The latest closing data in Denton shows a number of deals in which buyers paid 15-20% over actual list price. The average percent of list for April was 102.4%. That's reflective of a market out of control, but the first week of closings in May is even more insane, coming in at 106.3% of list.
It's certainly not rational for someone to pay $60,000 over asking price on a $300,000 home in Denton, Texas, but it just happened. That's a fool's game that only the wealthy can afford to play, tossing around cash like there's not a care in the world.
Denton County home prices continue to defy the Fed's transitory narrative. While Jerome Powell and various Federal Open Market Committee officials waffle back and forth on continued stimulus, North Texas homes are becoming more unaffordable. When you receive your new appraisal from the Denton Central Appraisal District, be sure to thank Uncle Powell.
Denton County has roughly three weeks of housing supply. This helped push home prices in the area to another record high. The median price of a home in Denton County shot up 26% to $395,000, while the average price of a Denton County home rocketed 28% to $464,020. Looking at the price per square foot, things were just as crazy. Median and average prices were up 20% and 21% respectively. Denton County homebuyers are still throwing out offers for homes like they are Halloween candy.
All of this manic activity begs the question of whether there will be some goblins visiting the local housing market once the Federal Reserve puts the brakes on $120 billion per month in asset purchases. Mortgage interest rates have cooled off recently after a sharp rise in the first quarter of the year. Signs of inflationary pressure in the economy continue to build while the Fed waffles about removing unprecedented stimulus to support markets. Meanwhile, the price of lumber has shot up 377% in a single year to a record $1,635 per 1,000 board feet. Manheim's Used Vehicle Value Index is up a whopping 54% from April of last year.
Business owners continue to worry about those inflationary pressures while they whine about a shortage of qualified labor. Other pundits claim the government's unemployment support is keeping low wage workers from coming back to their dead-end service jobs. Heaven forbid the peasants hold out for $15 per hour while Mr. Bezos is building a $500 million yacht. In truth, there's no shortage of labor. If you pay people a living wage (something above basic unemployment assistance), people will show up to work.
I have seen a number of professional economists and housing industry talking heads playing up the "resiliency" of the housing market during the COVID pandemic. Call it economic quackery if you will. The truth is that no one can accurately gauge the health of the housing market until Powell and company quit propping it up. The Fed refuses to let markets, particularly the housing and stock markets, function because they understand what a glorious mess they have made.
The latest official readings on inflation make things seriously complicated for the Fed, because the real data shows the Fed is behind the curve again. Powell and company spent trillions of dollars in trickle-down stimulus bailing out Wall Street and existing asset holders. Now workers are demanding a larger share of GDP growth in the form of higher wages, a perfectly reasonable demand considering the Fed is eroding the purchasing power of the dollar with its push for higher inflation.
Heading into the summer selling season, buyers are looking at one of the most challenging housing markets in history. The supply of homes has never been lower and prices have never been higher. Simply put, there are no good choices.
Buying a home in today's market is difficult because the Federal Reserve has destroyed normal pricing mechanisms. There may still be some upside if the Fed keeps pumping quantitative easing, but the downside risk is larger. The Fed has backed itself into a corner. Powell and his FOMC counterparts have to find a way to wean the markets off the heroin they injected without watching the whole house of cards implode. The April CPI numbers suggest there is no time like the present.
The Fed has a monumental problem on its hands. But before you get soft and cry a tear for Jerome, just remember that every Fed board governor is a multimillionaire. There are over 1,700 "other officers" in the bloated Fed system pulling down average salaries in excess of $200,000 per year. The privileged class inhabiting the Marriner Eccles building and the Fed system will be largely insulated from the fallout of their latest policy errors until the American people and Congress decide to hold them accountable.
Welcome to your warped, flipped, inflated U.S. housing market, sponsored by the Federal Reserve Bank of the United States.