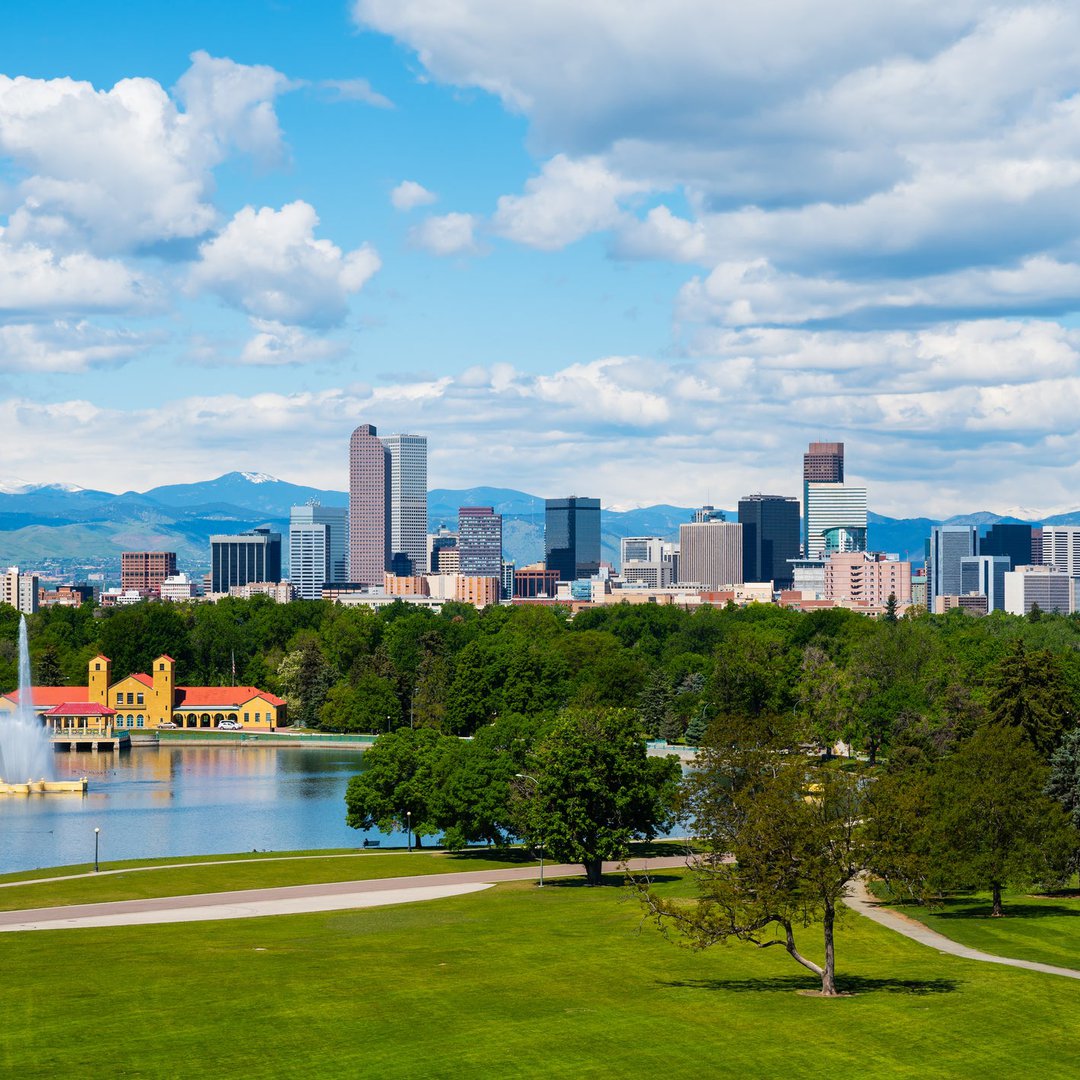 Denver is unquestionably a great place to call home. But if you're looking to buy property there, you may be hit with a series of challenges. Not only is housing inventory limited in Denver, as it is on a national level, but home prices have soared in recent years, making it more difficult for buyers on a budget to break into the market.
In fact, if you've been trying to buy a home in Denver for quite some time, you may be wondering when the market will start to cool off. While we can't say with certainty when that will happen, there's reason to believe home prices won't drop for quite some time.
Start your journey to financial success with a bang
Get free access to the select products we use to help us conquer our money goals. These fully-vetted picks could be the solution to help increase your credit score, to invest more profitably, to build an emergency fund, and much more.
By submitting your email address, you consent to us sending you money tips along with products and services that we think might interest you. You can unsubscribe at any time.
Please read our Privacy Statement and Terms & Conditions.
Where the housing market stands in Denver
Home values have soared over the past year on a national level as low inventory and competitive mortgage rates have created an uptick in buyer demand. But home prices have actually been trending upward in Denver for years, even before mortgage rates dropped and housing inventory declined so dramatically.
In February of 2016, the median home price in Denver was $325,000, according to
Housing Tides, an EnergyLogic company. A year later, home prices rose to $355,000. In fact, home values have climbed steadily in Denver over the past five years, and in May of 2021, the median home price was $532,000. While home prices have also risen on a national level, Denver has seen a steeper jump in prices over the past five years.
Meanwhile, as of May of 2021, Denver only had a 0.4-month supply of available homes on the market. On a national level, the U.S. housing market had a 1.13-month supply of available homes. To be clear, even that's not a great amount of selection. Normally, it takes a good 4- to 5-month supply to allow for an equalized housing market where neither buyers nor sellers have the upper hand off the bat.
But because inventory is so low in Denver, the demand for homes is apt to stay high. That, combined with steadily rising prices, is reason to believe that Denver's housing market won't be cooling off anytime soon.
Here's another reason why Denver home prices may stay high for a while: In the wake of the pandemic, many companies are allowing employees to work remotely on a long-term basis. As such, more people may choose to relocate to Denver and enjoy amenities like nearby hiking and outdoor sports, not to mention the city's vibrant arts and restaurant scene. That, too, could drive up demand, though it's worth noting that not everyone who chooses to relocate to Denver will buy a home there, and many new transplants may opt to rent.
How to buy a home in Denver
If you're eager to buy a place of your own in Denver, your best bet is to work on saving a high enough down payment to make that possible. You'll also want to do your part to increase your chances of getting a mortgage — namely, by boosting your credit score and keeping your current debt to a minimum.
It also pays to research different Denver neighborhoods and see if some are more affordable than others. Along these lines, you may want to look at the suburbs of Denver if you can't swing a home in the city itself. Moving to the suburbs could give you the best of both worlds — more space to spread out and access to a host of great eateries and activities.
There's a good chance that once buyer demand wanes on a national level, property values will stop rising and start to plateau before creeping downward a bit. But should we expect Denver home prices to go back to 2016 levels anytime soon? Not at all. The city's housing market was strong before the recent boom in buyer demand, and there's no reason to think it won't hold up for many years to come.
>>> ad: Don't Miss Today's BEST Amazon Deals!
Originally Appeared Here