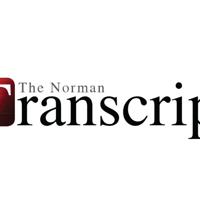 Manchin upends Biden's agenda, won't back $2 trillion bill
WASHINGTON (AP) — Democratic Sen. Joe Manchin all but delivered a death blow to President Joe Biden's $2 trillion domestic initiative, throwing his party's agenda into jeopardy, infuriating the White House and leaving angry colleagues desperate to salvage what's left of a top priority.
The West Virginia senator's brazen announcement, delivered on "Fox News Sunday" after only a cursory heads-up to the president's staff, potentially derails not only Biden's "Build Back Better Act," but sparks fresh questions over passing voting rights legislation and potentially other significant bills that would require his vote in the 50-50 Senate.
Republicans heralded Manchin for a maverick move in joining all GOP senators now halting Biden's big social services and climate change package. But progressive Democrats mercilessly portrayed Manchin as a deal-breaker who failed to keep his word, and even moderates heaped on criticism after months of talks. Whether the senator, a lifelong Democrat, is making a definitive break from his party also became part of the discussion.
"We knew he would do this," tweeted Rep. Alexandria Ocasio-Cortez, D-N.Y. Rep. Pramila Jayapal of Washington state, a leader of House progressives, said Manchin can no longer say "he is a man of his word."
"If he doesn't have the courage to do the right thing for the working families of West Virginia and America, let him vote no in front of the whole world," Sen. Bernie Sanders, the independent from Vermont who chairs the Budget Committee, said on CNN.
Fauci says omicron variant is `just raging around the world'
WILMINGTON, Del. (AP) — The COVID-19 omicron variant is "just raging around the world," the White House's top medical adviser said Sunday as President Joe Biden prepares to issue "a stark warning of what the winter will look like" for unvaccinated Americans.
Dr. Anthony Fauci, the country's leading infectious disease expert, told NBC's "Meet the Press" that "the real problem" for the U.S. hospital system is that "we have so many people in this country who are eligible to be vaccinated who have not yet been vaccinated."
The prospect of a winter chilled by a wave of coronavirus infections is a severe reversal from the optimism projected by Biden some 10 months ago, when he suggested at a CNN town hall that the country would essentially be back to normal by this Christmas. Biden has been careful not to overpromise, yet confidence in the country has been battered by an unrelenting wave of COVID-19 mutations and variations that have left many Americans emotionally exhausted, dispirited and worried about infections.
Fauci, director of the National Institute of Allergy and Infectious Diseases, tried to defend the president's earlier promise in a separate interview Sunday on CNN's "State of the Union."
"The idea about hoping and having an aspiration to be independent of the virus after a period of time is understandable and reasonable," Fauci said. "But the one thing that we know from, now, almost two years' experience with this virus is that it is really very unpredictable."
Leftist millennial vows to remake Chile after historic win
SANTIAGO, Chile (AP) — Former leftist student leader Gabriel Boric will be under quick pressure from his youthful supporters to fulfill his promises to remake Chile after the millennial politician scored a historic victory in the country's presidential runoff election.
Boric spent months traversing up and down Chile vowing to bring a youth-led form of inclusive government to attack nagging poverty and inequality that he said are the unacceptable underbelly of a free market model imposed decades ago by the dictatorship of Gen. Augusto Pinochet.
The bold promise paid off. With 56% of the votes, Boric on Sunday handily defeated his opponent, far right lawmaker José Antonio Kast, by more than 10 points and at age 35 was elected Chile's youngest modern president.
Amid a crush of supporters in downtown Santiago, Boric vaulted atop a metal barricade to reach the stage where he initiated in the indigenous Mapuche language a rousing victory speech to thousands of mostly young people.
"We are a generation that emerged in public life demanding our rights be respected as rights and not treated like consumer goods or a business," Boric said. "We know there continues to be justice for the rich, and justice for the poor, and we no longer will permit that the poor keep paying the price of Chile's inequality."
Peng Shuai tells paper she never wrote of being assaulted
BEIJING (AP) — Chinese tennis star Peng Shuai has denied saying she was sexually assaulted, despite a November social media post attributed to her that accused a former top Communist Party official of forcing her into sex.
The Lianhe Zaobao Chinese-language newspaper posted video of Peng it says was taken Sunday in Shanghai in which she said she has been mainly staying at home in Beijing but was free to come and go as she chose.
"First of all, I want to emphasize something that is very important. I have never said that I wrote that anyone sexually assaulted me. I need to emphasize this point very clearly," Peng told the newspaper's reporter.
The reporter did not ask how or why the lengthy and highly detailed Nov. 2 post appeared or whether Peng's account had been hacked.
The paper said it interviewed Peng at a promotional event for the Beijing Winter Olympic Games which begin Feb. 4. She was filmed on the observation deck of a facility where she watched a freestyle ski competition alongside former NBA star Yao Ming and other Chinese sports figures.
Abrams seeks national voting rights action before 2022 race
DECATUR, Ga. (AP) — Stacey Abrams, who built her national reputation by advocating for voting rights, is calling on Congress to take action on federal voting rules as the Democrat launches a second bid to become Georgia's governor.
Senators including Georgia Democrat Raphael Warnock, Abrams' close ally, have been arguing in recent days that the Senate must try again on federal voting standards, despite earlier setbacks.
In an interview Thursday with The Associated Press, Abrams said senators need to override Republican opposition to new federal voting guarantees by weakening the legislation-blocking filibuster to allow the Democrats' bare majority to pass new rules. Otherwise, Abrams said, more Republican-dominated state legislatures nationwide will adopt voting restrictions like Georgia did this year.
"Starting in January, when legislators come back into session in 2022, we're going to see a maelstrom of voter suppression laws. I understand the resistance to completely dismantling the filibuster. But I do believe there's a way to restore the Senate to a working body so that things like defending democracy can actually take place."
Abrams lost narrowly to Republican Brian Kemp in 2018 after becoming the first Black woman to ever become a major party's nominee for governor. She maintains that Kemp used his position as secretary of state to unfairly tip the scales in his favor by doing things like purging voters from the rolls. Kemp denies wrongdoing. Abrams' loss and her response, including forming a new voting group called Fair Fight, vaulted her to national prominence among Democrats.
Defiant in war and isolation, Hamas plays long game in Gaza
RAFAH, Gaza Strip (AP) — Each month, hundreds of trucks heavy with fuel, cement and other goods cross a plowed no man's land between Egypt and the Gaza Strip — and Hamas becomes stronger.
Hamas collects tens of millions of dollars a month in taxes and customs at the crossing in the border town of Rafah, according to estimates. The funds help it operate a government and powerful armed wing while international aid covers most of the basic needs of Gaza's 2 million residents.
That this is happening with the quiet acquiescence of Israel, which considers Hamas a terrorist group, might come as a surprise.
Israel says it works with Egypt to supervise Rafah in return for quiet. The opening of the crossing "was a common interest for all parties to ensure a lifeline for Hamas that would enable it to maintain calm in Gaza and prevent an explosion," said Mohammed Abu Jayyab, an economist and editor-in-chief of a business daily in Gaza.
But there's more to it. After surviving four wars and a nearly 15-year blockade, Hamas has only become more resilient, and Israel has been forced to accept that its sworn enemy is here to stay.
Military gives German hospital an edge in fighting COVID
WESTERSTEDE, Germany (AP) — As hospitals across Europe brace themselves for a surge in coronavirus cases over the holiday season because of the new omicron variant, Westerstede Clinical Center is cautiously hopeful it can weather the storm.
The region of northwestern Germany it mainly serves has among the lowest case numbers nationally, and an above-average vaccination rate.
"I think we're on a stable level here," said the head of the hospital's intensive care unit, Rene Lehr, when The Associated Press was recently granted rare access inside the facility.
The 43-year-old predicted his ICU might need to treat up to five COVID-19 patients during the period from Christmas to New Year — a number that staff can confidently handle.
In part that's because it enjoys benefits many other hospitals don't have. It is operated in cooperation between regional authorities and the German military, helping ensure it has state-of-the art equipment, spare beds and additional staff who work there while they are on standby for possible troop deployments.
Schools use therapy-based programs for 'overwhelmed' kids
PAW PAW, Mich. (AP) — On a windy December morning in rural southwest Michigan, an American flag flapped at half-staff outside Paw Paw Early Elementary School. A social worker with a miniature therapy dog named Trixie offered comfort at the entry doors.
Children wearing face masks scampered off buses into the morning chill, some stooping to pet the shaggy pup before ambling inside.
Like kids in so many cities and towns around the globe, the youngsters in Michigan's Van Buren Intermediate School District have been through a lot these past few years. A relentless pandemic that continues to disrupt classrooms, sicken friends and loved ones, and has left some district families jobless and homeless. Three student suicide attempts since in-person school resumed full-time this fall, two student suicides last year. And now, a deadly shooting just two days earlier at a school a few hours away.
But with an infusion of federal COVID relief money and state funding this year plus a belief among local school officials that kids can't succeed academically if they are struggling emotionally, every child in this district's 11 schools is receiving extra help.
In a school year that was supposed to be a return to normal but has proven anything but, the district has launched an educational program based on a key component of modern psychology — cognitive behavior therapy. Principles of this method are embedded in the curriculum and are part of the district's full embrace of social and emotional learning.
Jurors begin to weigh evidence in Elizabeth Holmes' case
SAN JOSE, Calif. (AP) — The jurors now responsible for assessing 11 charges of fraud and conspiracy against former Theranos CEO Elizabeth Holmes are scheduled to begin their first full day of deliberations Monday. They have plenty of evidence to review after a three-month trial that captivated Silicon Valley.
That included the testimony of 32 witnesses — including Holmes herself — and more than 900 exhibits.
The eight men and four women on the jury took the weekend off after Judge Edward Davila handed them the case late Friday afternoon. They are charged with decide whether Holmes turned her blood-testing startup into a massive scam. If convicted on all counts, Holmes, 37, could face up to 20 years in prison.
The trial revolves around allegations that Holmes duped investors, business partners and patients about Theranos' technology. She repeatedly claimed that the company's new testing device could scan for hundreds of diseases and other problems with a few drops of blood taken with a finger prick instead of a needle stuck in a vein.
The concept was so compelling that Theranos and Holmes were able to raise more than $900 million, some of that from billionaire investors such as media magnate Rupert Murdoch and software titan Larry Ellison. The Palo Alto, California, company also negotiated potentially lucrative deals with major retailers Walgreens and Safeway. Holmes soon began to grace national magazine covers as a wunderkind.
The wonder of a world illuminated for the holidays
In the darkest days of the year, in a very dark time, there is a longing for illumination.
And so, all around the world, the holiday lights go on — some of them humble, some of them spectacular, all of them a welcome respite from the dark.
They make the streets an interactive experience. There are tunnels of light — to walk through, as pedestrians do in Tokyo, at the zoo in Johannesburg, South Africa, and at the Holiday Road light show in Calabasas, California; to drive through, at a mall in Panay, the Philippines, where visitors remained in their cars to curb the spread of COVID-19.
There are real trees and manmade trees and ginormous trees, like the light sculpture in Vigo, Spain, said to be the biggest tree in the world, so big that adults and children stroll inside. Vigo goes all out for Christmas, stringing 11 million LED lights on more than 350 streets.
Some displays are municipal, like the silvery strings of light that adorn the lampposts of Moscow. Some are commercial, like the lights that wrap an electronics store in Syntagma Square in Athens, turning it into a massive giftbox. And some are private, like the over-the-top trimmings of homes in the Brooklyn, New York, neighborhood of Dyker Heights.
>>> ad: Don't Miss Today's BEST Amazon Deals!
Originally Appeared Here