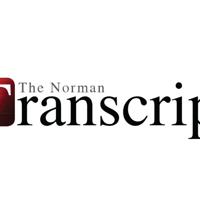 Another COVID Christmas brings anxiety, but also optimism
Christmas arrived around the world Saturday amid a surge in COVID-19 infections that kept many families apart, overwhelmed hospitals and curbed religious observances as the pandemic was poised to stretch into a third year.
Yet, there were homilies of hope, as vaccines and other treatments become more available.
Pope Francis used his Christmas address to pray for more vaccines to reach the poorest countries. While wealthy countries have inoculated as much as 90% of their adult populations, 8.9% of Africa's people are fully jabbed, making it the world's least-vaccinated continent.
Only a few thousand well-wishers turned out for his noontime address and blessing, but even that was better than last year, when Italy's Christmas lockdown forced Francis indoors for the annual "Urbi et Orbi" ("To the city and the world") speech.
"Grant health to the infirm and inspire all men and women of goodwill to seek the best ways possible to overcome the current health crisis and its effects," Francis said from the loggia of St. Peter's Basilica. "Open hearts to ensure that necessary medical care — and vaccines in particular — are provided to those peoples who need them most."
Space telescope launched on daring quest to behold 1st stars
The world's largest and most powerful space telescope rocketed away Saturday on a high-stakes quest to behold light from the first stars and galaxies and scour the universe for hints of life.
NASA's James Webb Space Telescope soared from French Guiana on South America's northeastern coast, riding a European Ariane rocket into the Christmas morning sky.
"What an amazing Christmas present," said Thomas Zurbuchen, NASA's science mission chief.
The $10 billion observatory hurtled toward its destination 1 million miles (1.6 million kilometers) away, or more than four times beyond the moon. It will take a month to get there and another five months before its infrared eyes are ready to start scanning the cosmos.
First, the telescope's enormous mirror and sunshield need to unfurl; they were folded origami-style to fit into the rocket's nose cone. Otherwise, the observatory won't be able to peer back in time 13.7 billion years as anticipated, within a mere 100 million years of the universe-forming Big Bang.
On Christmas, pope prays for pandemic's end, peace dialogues
ROME (AP) — Pope Francis prayed Saturday for an end to the coronavirus pandemic, using his Christmas Day address to urge health care for all, vaccines for the poor and for dialogue to prevail in resolving the world's conflicts.
Amid a record-setting rise in COVID-19 cases in Italy this week, only a few thousand people flocked to a rain-soaked St. Peter's Square for Francis' annual "Urbi et Orbi" ("To the city and the world") Christmas address. Normally, the square would be packed with tens of thousands of holiday well-wishers.
At least they could gather this year. Italy's 2020 holiday lockdown forced Francis to deliver a televised address from inside the Apostolic Palace to prevent crowds from forming in the square. Although Italy this week counted more than 50,000 cases in a single day for the first time, the government has not ordered another lockdown.
The pope's Christmas Day speech gives him an opportunity to draw a global audience's attention to conflicts big and small. This year was no different. Francis lamented ongoing conflicts in Syria, Yemen and Iraq, newly flaring tensions in Ukraine and Ethiopia, and an "unprecedented crisis" in Lebanon.
"We have become so used to them (conflicts) that immense tragedies are now being passed over in silence; we risk not hearing the cry of pain and distress of so many of our brothers and sisters," he said from the loggia of St. Peter's Basilica as Swiss Guards stood at attention in the square below.
Bidens mark Christmas with holiday calls to service members
WASHINGTON (AP) — President Joe Biden marked his first Christmas in office by making calls to military service members stationed around the world, offering them holiday wishes and gratitude for their service and sacrifice for the nation.
Joined by his wife, Jill, and their new puppy, Commander, the president on Saturday spoke via video to service members representing the Army, Marine Corps, Navy, Air Force, Space Force and Coast Guard, stationed at bases in Qatar, Romania, Bahrain and the U.S.
"As your commander in chief, I wanted to take this opportunity to say thank you, thank you, thank you," he told the service members. "We're grateful for your courage, your sacrifice, not only your sacrifice but your family's sacrifice."
Speaking from a studio set up at the White House, Biden told them they're "the solid steel spine of the nation," and emphasized the "truly sacred obligation" the nation has to care for soldiers and their families.
Jill Biden expressed empathy for the difficulties their families experience spending the holidays away from their loved ones, noting that the Bidens experienced the same when their son Beau, who served as a major in the Delaware Army National Guard, was deployed to Iraq.
Queen recalls 'familiar laugh missing' in Christmas speech
LONDON (AP) — Queen Elizabeth II in her Christmas Day message shared the pain she felt after the death of her husband as she encouraged people everywhere to celebrate with friends and family, despite the grief caused by the ongoing pandemic.
Saying she understood the difficulty of spending the holiday season "with one familiar laugh missing," the monarch delivered her address beside a framed photograph of her arm-in-arm with Prince Philip, who died in April at age 99. On her right shoulder was the same sapphire chrysanthemum brooch she wore in the photo — a glittering statement pin that she also wore as a newlywed.
"Although it's a time of great happiness and good cheer for many, Christmas can be hard for those who have lost loved ones,'' the queen said in the prerecorded message broadcast when many British families were enjoying their traditional Christmas dinner. "This year, especially, I understand why.''
This festive season is the first since the monarch said goodbye to her husband of more than 70 years in a service in St. George's Chapel at Windsor Castle. Coronavirus restrictions in place at the time meant that the queen sat alone — a poignant reminder of how she would spend her life going forward.
Despite her own loss, the queen said her family was a "source of great happiness, noting that she had welcomed four great-grandchildren this year.
Suicide bomber attacks bar in eastern Congo, killing 6
BENI, Congo (AP) — A suicide bomber attacked a restaurant and bar Saturday as patrons gathered on Christmas Day, killing at least six others in an eastern Congolese town where Islamic extremists are known to be active.
Heavy gunfire rang out shortly after the bomb went off, with panicked crowds fleeing the town's center.
Saturday's attack marked the first known time that a suicide bomber has killed victims in eastern Congo, where an Islamic State group affiliate earlier this year took responsibility for a suicide bombing near another bar in Beni who had caused no other casualties.
The latest violence only deepens fear that religious extremism has taken hold in a region already plagued for years by rebels.
Gen. Sylvain Ekenge, spokesperson for the governor of North Kivu, said that security guards had blocked the bomber from entering the crowded bar and so the person instead detonated the explosives at the entrance.
Report: Women, children among dozens killed in Myanmar
BANGKOK (AP) — Myanmar government troops rounded up villagers, some believed to be women and children, fatally shot more than 30 and set the bodies on fire, a witness and other reports said Saturday.
The purported photos of the aftermath of the Christmas Eve massacre in eastern Mo So village, just outside Hpruso township in Kayah state where refugees were sheltering from an army offensive, spread on social media in the country, fueling outrage against the military that took power in February.
The accounts could not be independently verified. The photos showed the charred bodies of over 30 people in three burned-out vehicles.
A villager who said he went to the scene told The Associated Press that the victims had fled the fighting between armed resistance groups and Myanmar's army near Koi Ngan village, which is just beside Mo So, on Friday. He said they were killed after they were arrested by troops while heading to refugee camps in the western part of the township.
The government has not commented on the allegations, but a report in the state-run Myanma Alinn daily newspaper on Saturday said that the fighting near Mo So broke out on Friday when members of ethnic guerrilla forces, known as the Karenni National Progressive Party, and those opposed to the military drove in "suspicious" vehicles and attacked security forces after refusing to stop.
Flight cancellations snarl holiday plans for thousands
NEW YORK (AP) — Airlines continued to cancel hundreds of flights Saturday because of staffing issues tied to COVID-19, disrupting holiday celebrations during one of the busiest travel times of the year.
FlightAware, a flight-tracking website, noted nearly 1,000 canceled flights entering, leaving or inside the U.S. Saturday, up from 690 flights scrapped on Friday. Over 250 more flights were already canceled for Sunday. FlightAware does not say why flights are canceled.
Delta, United and JetBlue had all said Friday that the omicron variant was causing staffing problems leading to flight cancellations. United spokesperson Maddie King said staffing shortages were still causing cancellations and it was unclear when normal operations would return. "This was unexpected," she said of omicron's impact on staffing. Delta and JetBlue did not respond to questions Saturday.
According to FlightAware, the three airlines canceled more than 10% of their scheduled Saturday flights. American Airlines also canceled more than 90 flights Saturday, about 3% of its schedule, according to FlightAware. American spokesperson Derek Walls said the cancellations stemmed from "COVID-related sick calls." European and Australian airlines have also canceled holiday-season flights because of staffing problems tied to COVID-19.
For travelers, that meant time away from loved ones, chaos at the airport and the stress of spending hours standing in line and on the phone trying to rebook flights. Peter Bockman, a retired actor, and his daughter Malaika, a college student, were supposed to be in Senegal on Saturday celebrating with relatives they hadn't seen in a decade. But their 7:30 p.m. flight Friday from New York to Dakar was canceled, which they found out only when they got to the airport. They were there until 2 a.m. trying to rebook a flight.
At West Virginia vaccine clinic, pandemic fatigue sets in
SPENCER, W.Va. (AP) — Chania Batten has as much reason as anybody to feel pandemic fatigue.
As a nurse staffing a drive-thru clinic at the only hospital in rural Roane County, West Virginia, she has spent months patiently answering questions, dispelling misinformation and reassuring the skeptical that COVID-19 shots are the key to beating back the coronavirus.
Batten shudders at the thought of the pandemic entering another calendar year.
"It is frustrating," said the mother of two young children. "We all want to get back to our lives."
Soon after the first vaccines were approved for use a year ago, West Virginia briefly led the nation in getting people the shots, according to the Centers for Disease Control and Prevention. But the state quickly hit a wall of resistance and its ranking began to slip. It's unclear how far it fell because of discrepancies between state and federal figures, but the struggle in Roane County suggests there is plenty of room for improvement.
Washington crossing the Delaware: Reenactment is revived
WASHINGTON CROSSING, Pa. (AP) — Hundreds gathered on both sides of the Delaware River to watch an annual Christmas Day reenactment of George Washington's 1776 crossing, a year after pandemic restrictions forced viewers to watch it online.
Reenactors in three boats completed the crossing in about an hour Saturday afternoon under overcast skies but in fairly mild temperatures, a spokesperson for Washington Crossing Historic Park said.
Earlier in the month, about 5,000 people attended a dress rehearsal of the Revolutionary War reenactment amid good weather and good water conditions, volunteer Tom Maddock of the Friends of Washington Crossing Park said, calling it "a great day."
In 2020, after crowd-size restrictions barred holding the traditional in-person event, park officials posted a video of a reenactment filmed earlier in the month providing what they called a "close-up view." This year, people entering the visitor center were asked to wear masks, and workers were also masked, officials said.
In years past, thousands have often gathered every Christmas morning on the banks of the river in Washington Crossing, Pennsylvania, and Titusville, New Jersey, to watch historical reenactors set out in boats to retrace the daring 1776 voyage of Washington and his troops.
>>> ad: Don't Miss Today's BEST Amazon Deals!
Originally Appeared Here